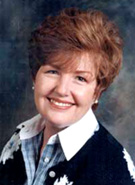 Margaret Vinci
Office of Earthquake Programs
Manager, Earthquake Research Affiliates
(626) 395-3298
mvinci@gps.caltech.edu



Margaret has over 30 years of experience having served as Manager of the Prohibited Mailing Department for the Postal Inspection Service and as a paralegal specializing in Personal Injury and Family Law before coming to Caltech's Seismology Laboratory in 1993. She has held the position of Manager, Office of Earthquake Programs since 2002.
Principal responsibility is the management of the Earthquake Research Affiliates (ERA) Program which includes the procurement of funds for continued research in fields of Seismology and Earthquake Engineering and for the upgrade and maintenance of the Southern California Seismic Network; facilitation of ERA and CISN workshops, conferences and meetings; editor of the ERA newsletter; administration of public relations and special events; liaison between scientists and ERA member organizations and critical users of earthquake information, including on-site assistance; conducting special tours of the Seismology Laboratory and the participation in outreach events to promote public relations and earthquake education within the local community.
Margaret has also been actively involved in many community and professional organizations including the Business and Industry Council for Emergency Planning and Preparedness (BICEPP), Southern California Emergency Services Association (SCESA), National Charity League, Crown Guild for the Frank L. Lawrence Center for Crippled Children, Girl Scouts, Marian Award Program, San Marino Woman's Club, Pasadena Playhouse and numerous charitable fundraising events. She enjoys reading, spending time with her family, walking, tennis, theatre, music and travel.
For questions regarding ERA events, contact information and Seismological Laboratory visits, contact Margaret at (626) 395-3298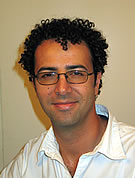 Nick Scheckel
Caltech Seismological Laboratory
Senior Seismic Analyst
(626) 395-6955
nick@gps.caltech.edu



Senior Seismic Analyst, So. California Seismic Network, California Institute of Technology, Seismological Laboratory and the California Integrated Seismic Network
Nick provides technical support for the CISN Display and other earthquake monitoring systems. In addition, he is part of a rotation of seismologists who respond to significant earthquake activity in southern California 24/7 and a member of a group of operators who oversee the health of the seismic network. For ERA support, Nick assists in the administration, and life-cycle maintenance of the Southern California Seismic Network real-time system, which helps monitor over 361 earthquake sensors deployed throughout Southern California. Nick joined the Seismology Lab in 1992 after receiving his B. S. in Geology from Cal State Los Angeles. Nick also leads tours of the Seismology Lab and has participated in numerous outreach programs throughout the greater Los Angeles area, including a project with the Page Museum for bringing Earth Science to San Gabriel schools. When he is not spending time with his family, Nick enjoys outdoor activities such as running, hiking, rock-climbing, basketball and racquetball.
For problems or questions concerning CISN Display contact Nick at (626) 395-6955 or via e-mail at nick@gps.caltech.edu.